Contact by Phone at 705-928-1566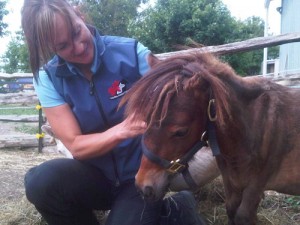 Or email Kim.Adie@FullStride.ca
For your convenience, small animal appointments take place at several locations:
Our main office is located in Lindsay. Services are also provided at K9Central, Bowmanville or Rice Lake Animal Hospital, Bailieboro
House calls are subject to a travel fee.
For those in the Peterborough area, services are offered weekly through Rice Lake Animal Hospital, 9333 County Rd. 28, Bailieboro, ph: 905-797-2182 www.RiceLakeAnimalHospital.ca
Large animal services are provided throughout Central Ontario, including Kawartha/Northumberland, York/Durham, and Simcoe Regions.
We strive to return calls and emails within 24 hours.
We look forward to hearing from you!